Who are we?
Based in Durham in the dynamic heart of the North East of England, Hiltonian Media delivers effective website solutions to a diverse array of businesses and organisations across the country. Founded in 1999 by Richard Hilton, the company has gained an excellent reputation for delivering quality solutions to a high level of customer satisfaction.
Hiltonian Media does not rely on external investment which means the only people we do need to keep happy are our clients. The fact that the vast majority of our clients find out about us through word-of-mouth speaks volumes for our reputation.
After 18 years as a sole trader, Hiltonian Media became a limited company, Hiltonian Media Ltd, in 2018.
Our Clients
Hiltonian Media has a client-base covering a diverse range of industries, such as…
Business Consultancy
Engineering
Legal
Financial
Culture & Tourism
Arts & Entertainment
Religion
Why not take a look at our portfolio?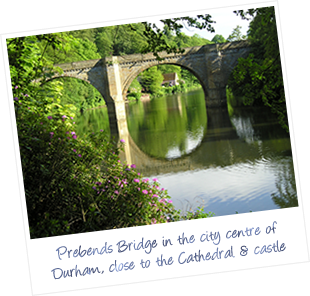 Based in Durham
The historic city of Durham, once home to the powerful Prince Bishops, is now home to Hiltonian Media. Conveniently situated between Newcastle and York on the A1(M) and East Coast Main Line, we are ideally located to serve clients across the country.
And if you want to pay us a visit you will be in for a treat. With its stunning World Heritage Site, cobbled streets and peaceful riverside hideaways, Durham provides a spectacular backdrop for doing business.
Philosophy
Hiltonian Media likes to under-promise and over-deliver; that way, we build long-lasting relationships with clients. Unachievable targets and broken promises benefit no one. We won't try and sell you something you don't need, either.
We recognise that clients come in all shapes and sizes, from a variety of industries, and with a diverse range of expectations. No two clients are alike so the service is tailored to your workflow and business needs. Communication is an essential part of any business relationship so regular meetings are encouraged to ensure everything is on track for success.
Following the completion of a project, an ongoing relationship is encouraged to help the client gain maximum possible potential from a website and allow it to evolve successfully with the business.
Expertise
The Web is an evolving organism and so the skills pool at Hiltonian Media is constantly adapting to ensure that your website stays at the cutting edge of modern technology (without leaving users with older technology in the dark).
Whilst our core skills lie in web technologies, that is not the limit of knowledge here. This broad knowledge base ensures an holistic approach to the website solution provided.